Shapedbyh was created with one goal
To help as many men and women as possible transform their physiques and fulfill their true potential.
Our clients know exactly what they want to achieve, they just don't know how to get there.
This is where we come in.
We write the blueprint for you to completely transform your physique and achieve your goals. You'll receive a bespoke plan based around your lifestyle in order for you to maximize progress in your physique, your education, and your mentality.
we will not only get you into amazing shape but we will teach you how to do it. From training, to nutrition, to supplementation, our aim is to educate. That way you will learn skills for life that will enable you to keep progressing for as long as you like. The sky is the limit!
My name is Henry
I have been passionate about sport and fitness my whole life. After I stopped playing rugby I joined my local gym at the age of 16 and fell in love with it. I was fascinated by what the human body can achieve and bettering myself daily through exercise. Ever since then I have done everything I can to better my knowledge on training, nutrition and supplementation.
After helping some friends transform their physiques I knew I had the skills required to help anyone achieve their goals and It wasn't long before I had transformed many more lives. My love for helping others coupled with my passion in the fitness industry meant coaching was the perfect path for me. Coaching found me not the other way round.
Personal goals: To be known as one of the Uk's best online coaches and build my own fitness empire
Why do our clients choose to work with us?
It's simple, we go above and beyond to get our clients the results they seek.
Communication is everything when it comes to online coaching and we pride ourselfs on this. Regular contact is essential and anything that needs discussing or explaining is done to the best of our ability.
It's much more than handing out a training and diet plan, its an experience. our aim is to provide a learning process.
This process teaches you how to transform your physique from every angle.
I ran a 12 week programme with Henry and the results were better than I could have hoped for. Through a perfectly tailored training and diet plans (which were regularly updated) I was able to smash the 12 weeks and Henry kept it enjoyable, interesting and challenging
for the entire duration of the 12 weeks, which if you're looking for longevity not just a quick fix, this is absolutely ideal.
Not only did I lose body fat and increase muscle mass I also felt an improvement in my mood/energy levels and even my posture changed for the better. During the coaching there was constant communication and contact whenever it was needed.
Henry can not only coach but motivate anyone into getting their dream physique and I could not recommend him enough. I will be back to train with him again ASAP.
I've always been really into the gym and know the basics of training and nutrition but back in July I decided to take the jump and get a coach to level up my knowledge and physique. After an initial phone call I knew straight away H was the right coach for me.
From the nutrition to the training to my contact with H the coaching process was everything I wanted and more. He was very attentive and motivating and every single week I saw changes in my body which made me want to make more and more progress!
The knowledge I gained throughout was invaluable and I was without a doubt in the best shape of my life after the 12 weeks was complete. Can't recommend enough!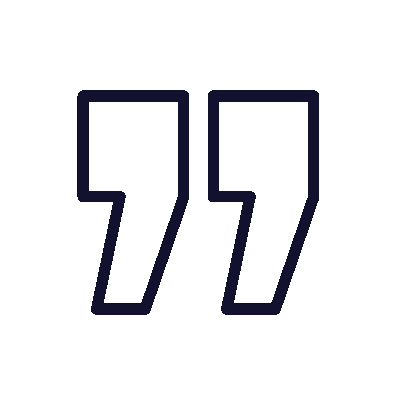 Before starting with Henry I knew the basics of training in the gym and little to none of the nutrition side of it and from that wasn't seeing the progress I wanted, that all changed after starting with him as his knowledge and dedication to the plan he set me was second to nun, I lost 20kg of body fat while eating foods I like and could stick with; from there we added muscle mass on and was in the best shape of my life and my confidence and strength was through the roof.
In terms of the gym, it was the best decision I've made joining up with him and would recommend Henry to anyone that's starting out or even just wants to better themselves In the gym. I will definitely be going with him again in the future.
Frequently

asked questions
How many hours will I have to spend in the gym?

The plans we create are completely tailored to your lifestyle. We all have different work schedules and commitments meaning we have different amounts of time we can dedicate to training. This is all taken into careful consideration when writing your personalised plan. You will need a minimum of 45 minutes 3 times a week to dedicate to training to be accepted onto our team.

Will I have to take supplements?

The choice is yours. Supplements can be very beneficial to your training and health coupled with a healthy diet. We will lay out all the options of scientifically proven supplements to take which will help you reach your goals more efficiently - it's your choice to take them or not!

Can you guarantee results?

Yes. The plan we write for you will guarantee results. However whether you attain those results or not will come down to your adherence to the plan.

Do you work with people outside of the UK?

Yes. All you need is access to the internet to be able to work with us. We work with clients worldwide.

Will I have to eat the same foods every single day?

No. Having variety in your diet is something we are very passionate about. Initially you will be assigned a meal plan containing all your favourite foods. We will then teach you how to integrate different foods into your meal plan whilst staying on track. It's very simple to do and it's a great skill to have! Variety is the spice of life!

I don't have much experience in the gym. Can I still apply?

We recommend at least 6 months of training in a gym before applying. That way you know the basics and are confident training alone. Our plans are completely custom made to the individual therefore we can accommodate for all levels of experience from 6 months +